Transferring know-how.
We conduct trainings and informative events on: green coffee planting, harvesting, processing, transportation, roasting, grinding, packaging and of course cuptasting. Our strength is the experience of the supply chain.
Enhanced with practical excercises theory becomes lively and a long lasting experience. Of course we can customise our training sessions according to your requirements, whereever you want us to be.
Sense of Coffee – knowledge, experience, curiosity.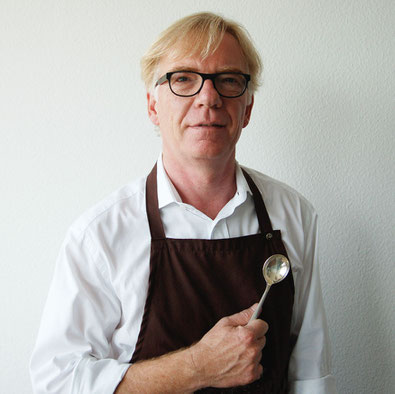 Events 2017
Workshop Coffee Defects
June 8./9th 2017
Taste and evaluate defects professionally. Sound green coffee is the prerequisite for a perfectly roasted coffee product. 
Coffee is a natural product which is affected by seasonal deviations. The quality is influenced by the variety, local growing conditions, the weather, processing methods, as well as transport and storage. 
The recognition of defects is essential during the quality assessment of offer and arrival samples. Fundamental knowledge brings you at eye level in the discussion with your green coffee suppliers. Learn what kind of impact green coffee defects have on your finished product. Come to the tasting table. Under the competent guidance of Carlo Delfs your sensory skills will be trained and you will find a platform to discuss about sensory impressions. 
Participants: min. 3, max. 8 tasters 
Language: English
Preparation: Roasted the previous day, medium roast, steep 
Fees per participant: CHF 250,– exkl. VAT
Duration of workshop: 4 hours 
Venue: Sense of Coffee GmbH, Alte Steinhauserstrase 3, 6330 Cham 
Arrival: easy to reach by public transport from Zug train station, S9 station Steinhausen/Rigiblick, S1 station Alpenblick 
No parking available.
You can choose from four different dates:
Thu., June 8th., 9–13.00h.
Thu., June 8th., 14–18.00h.
Fri., June 9th., 9–13.00h.
Fri., June 9th. 14–18:00h. 
Closing date: 19th. May 2017. 
Registration: info@senseofcoffee.ch 
Expect critical palates and lively discussions. 
History of activities
2016
Green coffee – from planting via harvesting and processing to port of destination.
Sensory: Coffee and the five senses.
2015
Coffees of the world – Tasting sessions and training
2014
Training «Green coffee defects»
Lectures and workshops
Coffee lessons: From planting via harvesting and processing to port of destination.
Sensory: Discover the world of coffee with your five senses.
Additional information required?
Guest lecturer zhaw 2014, 2015, 2016

The first continuing education course on coffee at a Swiss university.